High-Speed Near-field Goniophotometer GP-7 series
Goniophotometric simulation using 2D luminance measurement
Product
Specification
Configuration
Measured Data
Product
Features
High-speed measurement (Approx.5min)
Calculation results under variety of conditions with one time measurement
Near-field measurement with 2D sensor
The system set in the dark box (no dark-room necessary)
High signal to noise(SN) ratio with unique calculation algorithm for illuminance/luminous intensity
Illuminance/luminous intensity calculation at variety of positions and distance after goniophotometric measurement.
Corresponding with optical simulation software with ray data and IES file.
Measurement item
Luminance ray data
Illuminance/luminous intensity/goniophotometric data
Application
Automotive head light / lighting module (Ex. Room lamp)
Street light, projector, spotlight
LED package (UV, VIS, IR), chip, module
Viewing angle characteristics of LCD and OLED
Goniophotometric characteristics of IR sensor
Characteristics of optical material such as lenses and reflectors

Specification
Specification
model
GP-7 series
300
600
1000
Application
Lamp, General lightning
Automotive headlamp
Large luminaire,
Flourescent tube
Sample setting size
400mm radius from the center
800mm radius from the center
1000mm radius from the center
Measurement area
Approx.300 x 300mm
Approx.600 x 600mm
Approx.1000x1000mm
Measurement angle
range and intervals
X:±90°, Y:±90°
0.1°gap
X:±90°, Y:±90°
0.1°gap
φ:±90°, Y:±90°
0.1°gap
Measurement time
about 10 minutes
X:±90°, 1°Step
Y:±90°, 1°Step
about 10 minutes
X:±90°, 1°Step
Y:±90°, 1°Step
about 25 minutes
X:±90°, 1°Step
Y:±90°, 1°Step
Detector
2D sensor / (UV – NIR type / Chromaticity type)
Measurement item
Luminance ray data, Illuminance/Luminous intensity/Goniophotometric data
Configuration
Configuration  GP-7 series (600S)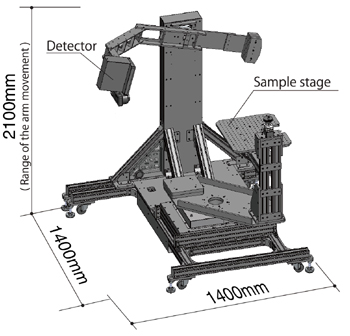 GP-7 300
Measured Data
Viewing angle characteristics for LCD
LCD is used as sample. The luminance light distribution characteristics obtained are substituted as the viewing angle characteristics. 2D sensor measures light distribution on the multi-points on the surface of the sample, so that variety of information can be obtained at one time. The application for the naked-eye 3D display measurement is also available.


Viewing angle characteristics(3D)       Viewing angle characteristics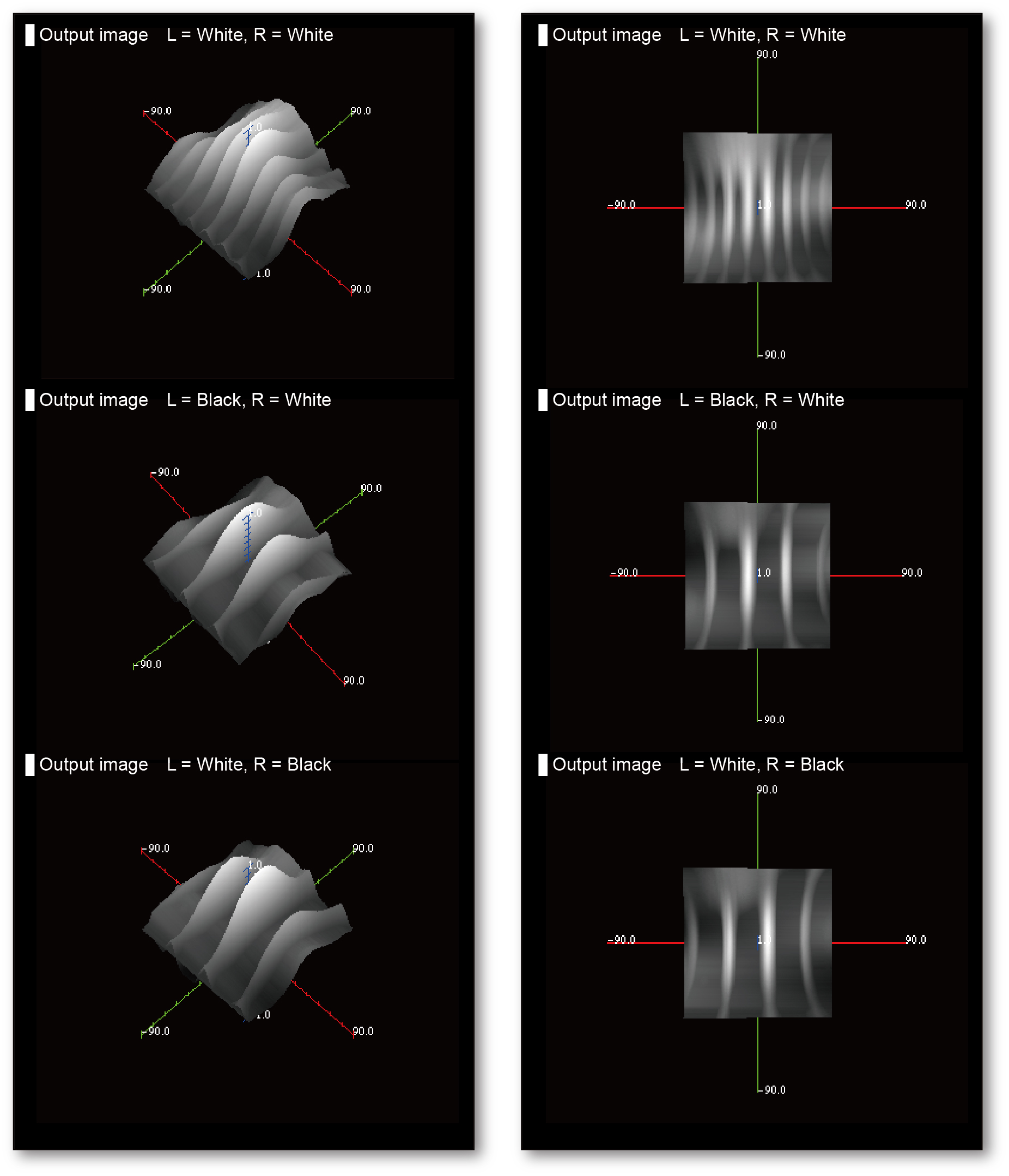 Viewing angle characteristics for
Naked-eye 3D LCD (3D)
Viewing angle characteristics for
Naked-eye 3D LCD panel
Automotive headlight
The light direction of the automotive headlight is controlled by lens and reflectors, thus its luminance and pattern in a certain distance need to be evaluated. With traditional measurement method, the detector had to be set 25 meters away from the instrument in order to capture the light characteristics. However, now with GP-7, it is possible to measure in much closer distance.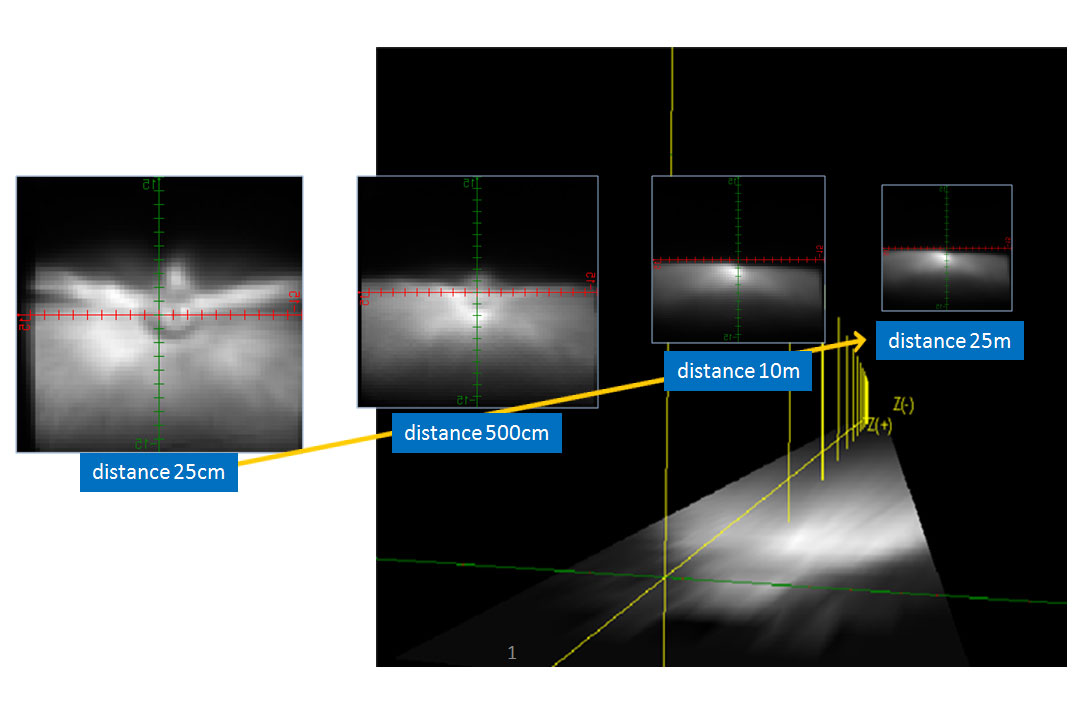 Simulated illuminaunce(Road)(wall)
General lighting
The measurement using 2D sensor is also effective for general lighting equipment. Not only is it space-saving, but also able to obtain goniophotometric characteristics and illuminance characteristics at various distances with one time measurement. This measurement is useful for the sample whose goniophotometric characteristics changes depend on the distance.




         Spot light                     Indicator light




 Spot Light     Spot Light 2m    Indicator Light    Indicator Light 2m
Product
Specification
Configuration
Measured Data
Related Information
Related Product