Message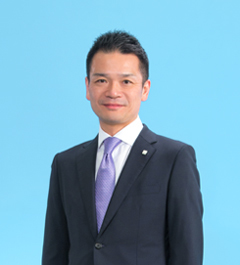 Greetings from the President of Otsuka Electronics—A Company Specializing in Optics Technology

Under our corporate philosophy "Otsuka—people creating new products for better health (and life) worldwide," Otsuka Electronics —an company specializing in optics technology—develops, manufactures and promotes medical, measuring and laboratory equipment.

Since the establishment of our company in 1970, we have explored the true needs of patients, health professionals, corporations and research institutes, and have thought out what only we can do to meet such needs to create unique products, using our optical measurement technology, which measures the colors and brightness of light, forms and thickness of materials, and sizes of particles, as well as diagnoses people's health.

People's lifestyles around the world are constantly changing. To respond to such changes and continue offering products that are more valuable to our customers' health and lifestyles, each member of Otsuka Electronics is keen to integrate diverse ideas and knowledge. We also strive to speedily create technologies that are still relatively unknown and that no other companies can come up with. In other words, we are committed to continually creating unique and innovative technologies that only we can create because we are Otsuka Electronics.

With a full resolve to continue to help people around the world lead healthier, safer and more prosperous lives through our unique optical measurement technologies, we aim to become an indispensable company through creation of new value unique to Otsuka Electronics for our customers, thus contributing to society.
March 2018
President
Otsuka Electronics Co., Ltd.