Line-Scan Thickness Monitor ™ (In-line type) NEW
This in-line monitor can measure film thicknesses across the full-width and full-length of film products during manufacturing.
By combining our unique spectral interference technology with our newly developed high-precision film thickness processing technology, a single monitor can measure film thicknesses as wide as 500 mm in the shortest interval of 0.01 seconds

Are you interested in alliance or distributorship for this product?
Product
Specifications
Examples
Product
Features
Line scan method enables full-width and full-length film inspection without ` omission`
Original design of both hardware and software
As a manufacturer specializing in film thickness measurement, we can provide enriched support
High precision measurement is possible (patented)
High speed measurement is possible
Resistant to fluttering
Wide sample width (up to 10 m in the transverse direction)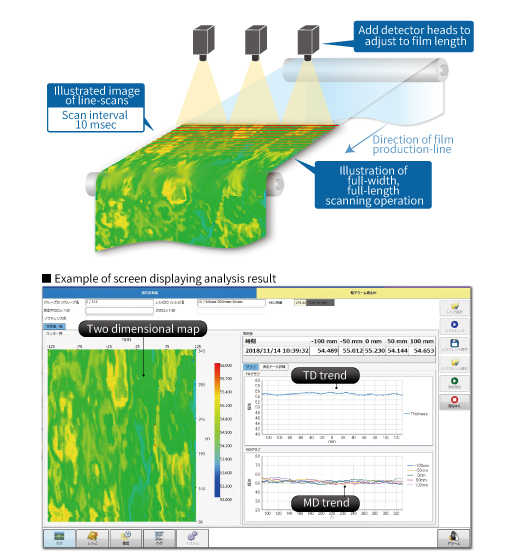 Specifications
| | |
| --- | --- |
| Measurement item | Film thickness(FFT) |
| Spatial resolution | 1 mm |
| Transverse width | 500 mm |
| Wavelength width per element | Approx. 0.6 nm |
| Film thickness range | 2 ~ 300 μm |
| Scan interval | 10 msec ~ |
Examples
Measurement of PET film thickness
PET film becomes birefringent when stretched. The resulting spectral reflectance will become as shown in the figure. Our unique technology avoids the influence of this birefringence allowing for highly precise measurement.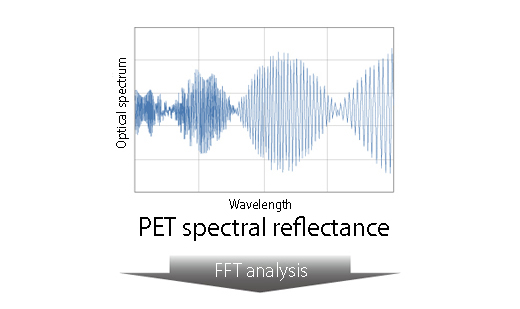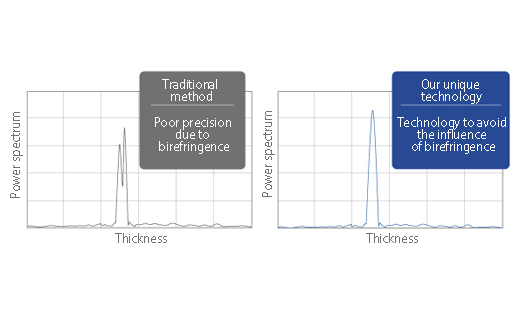 In the case of 500 mm wide packaging film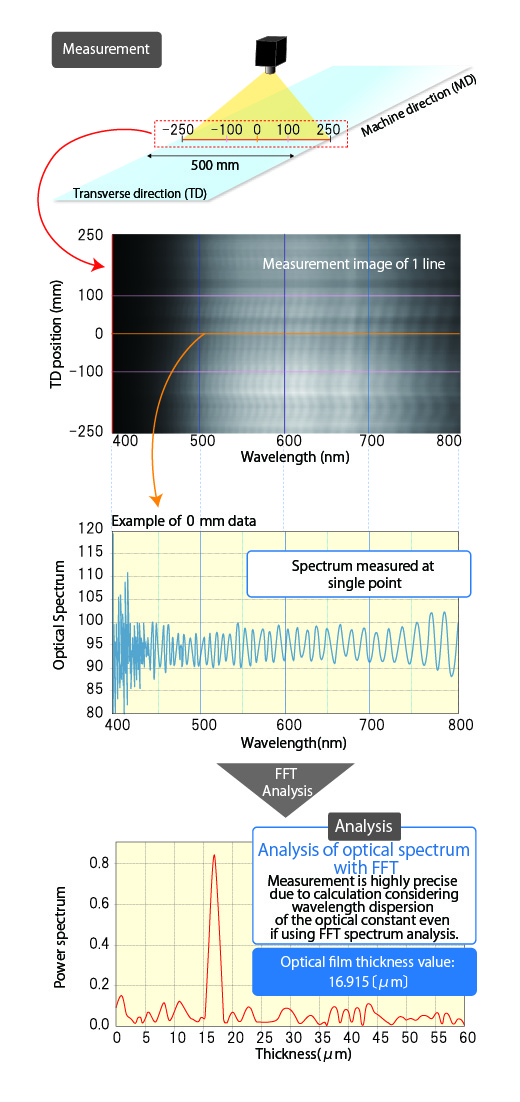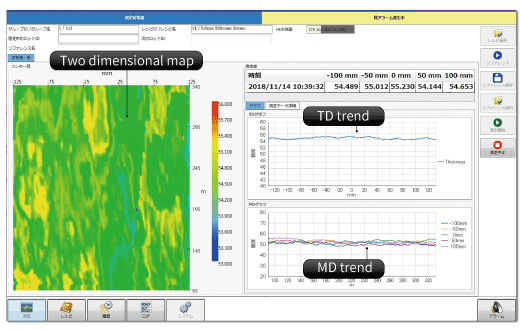 Product
Specifications
Examples
Related Information
Related Product